The celebration of "Armata" is an especially impressive celebration that takes place in the harbor of Spetses each year on the second Saturday of September.
It is a series of weekly cultural and religious events culminating in the representation of the burning effigy of the Turkish flagship.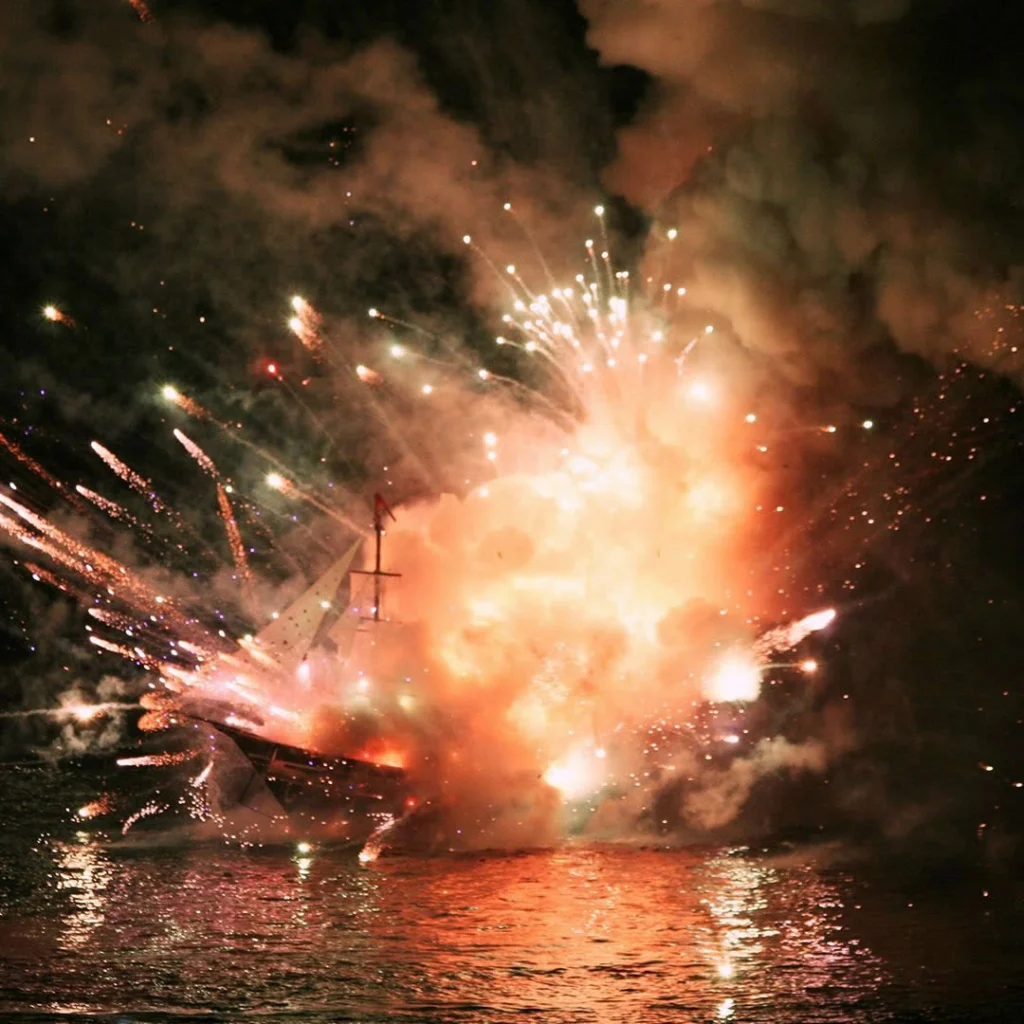 The event is dedicated to the glorious victory of the Greeks against the Turks in the waters of Spetses, one of the highlights of the revolution of 1821.
The representation starts at 21:15 on Saturday at the port of Spetses.